Finally, the wait is over, today we are officially launching our new stable version, VitalPBX 2.3.0, this version comes to stabilize all the features announced in the release candidate (VitalPBX 2.2.2-1RC), and introduce some other features.
Here's a list all the improvements, new features, fixes and some notes about this version.
... il link del post: https://vitalpbx.org/en/vitalpbx-2-3-0-stable-release/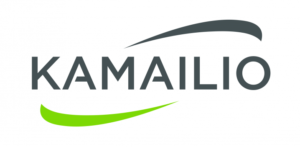 E stata rilasciata la versione 5.2.2 di Kamailio.
Dal post originale:
Kamailio SIP Server v5.2.2 stable is out – a minor release including fixes in code and documentation since v5.2.1. The configuration file and database schema compatibility is preserved, which means you don't have to change anything to update.
Kamailio® v5.2.2 is based on the latest source code of GIT branch 5.2 and it represents the latest stable version. We recommend those running previous 5.2.x or older versions to upgrade. There is no change that has to be done to configuration file or database structure comparing with the previous releases of the v5.2 branch.
Il link: https://www.kamailio.org/w/2019/03/kamailio-v5-2-2-released/
After a long time without any updates, we are glad to announce the first release candidate of VitalPBX. This version is only available through the ISO, so, current installations will no be able to migrate to this new version until we make sure that everything is fairly stable.
Here is the list of the improvements, fixes, and new features.
... il link del post: https://vitalpbx.org/en/vitalpbx-2-2-2-1rc/